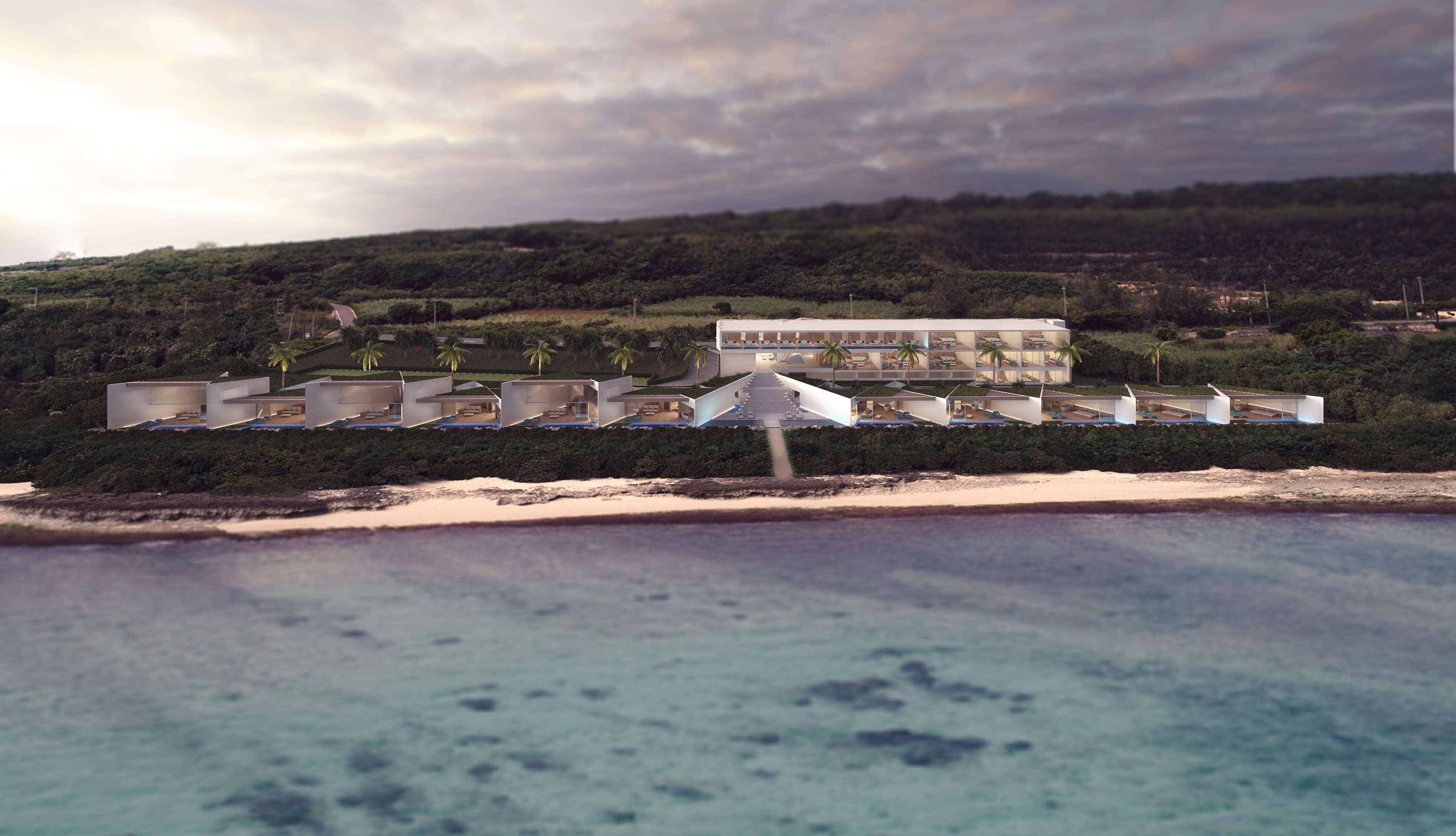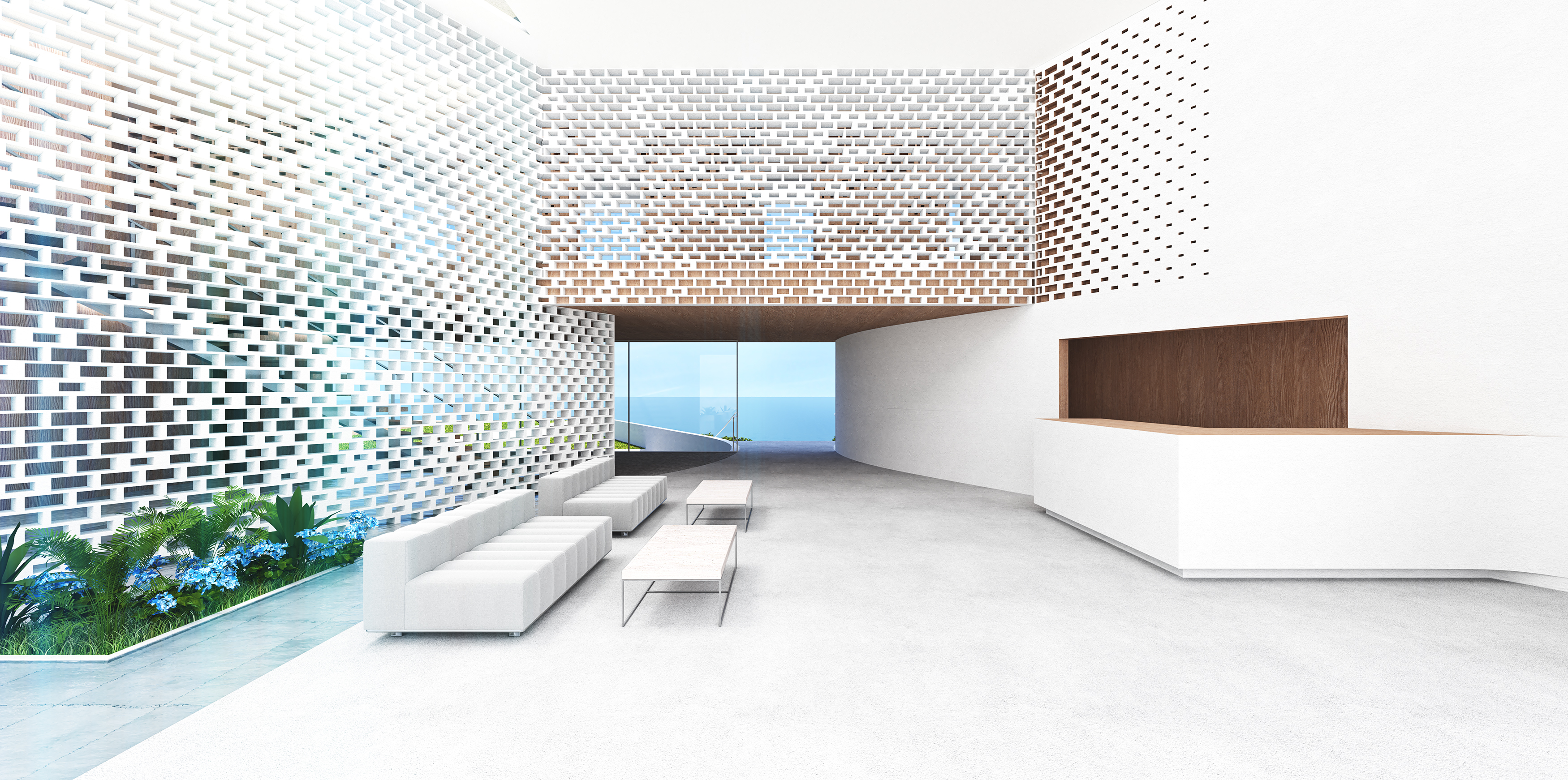 BLUE OCEAN RESORT HOTEL


自然公園法が適用される沖縄の離島に計画するリゾートホテル。エントランスロビー、スイートとメゾネット客室、レストランを持つ本館と11のコテージ棟を青い海への眺望を最大限に取り込めるように計画。地元建築材の花ブロックを特徴的にデザインに取り込み地域文化との調和を図る。コテージは三角形を繋げた平面計画とすることで構造的に眺望に対して広い間口を実現すると同時に長期滞在を考慮しメイン/サブ、ON/OFFの空間をつくる。
- Resort hotel design is situated within Natural Park of Island in Okinawa. The building design embraces beautiful ocean view for 11 beach cottages and main building that includes suites, duplex rooms, restaurant and entrance lobby. Locally developed building material called Hana blocks is used for building façade as to blend with local culture. Triangle plan allows both structural bearing walls to work efficiently and wide opening to encompass wide beach view. Creating two types of space, main and side space differentiates each other and emphasizes main space as open bright space, and side space provides settled atmosphere.

Main Use: Resort Hotel
Total Floor Area: 2,400㎡
Location: Okinawa